Anthologies
This section provides an overview of the anthologies in which Catherine Phil MacCarthy's works appear.
Back to the top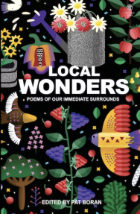 Poem Title
'Between Tonduff and Maulin'
Edited by Pat Boran
Published in 2021 by Dedalus Press, Dublin, Ireland
Link to the Local Wonders publication page on the Dedalus Press website
Back to the top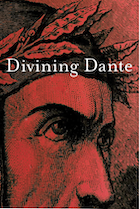 Poem Title
'Native Trees'
Edited by Nessa O'Mahony (Ireland), Paul Munden (UK), Paul Hetherington (Australia), Alvin Pang (Singapore), Priya Sarukkai Chabria (India), Moira Egan (Italy) and David Fenza (US).
Published by Recent Works Press,
Canberra, Australia
Link to Divining Dante web page
Back to the top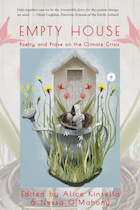 Poem Title
'Night Sky'
Edited by Alice Kinsella & Nessa O Mahony
Published by Doire Press, 2021.
Back to the top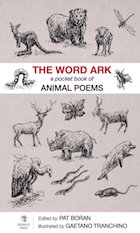 Poem Titles
'The Bat'
'Irish Elk'
'The First Rod: Mackerel at Inis Óirr'
The Word Ark is a pocket-sized anthology of poems responding to our fellow creatures, great and small, published at a time when not only the animal kingdom but the world at large is beset by dangers on an unprecedented scale. It is, in the words of its editor Pat Boran, "An invitation to look more intently at the world beyond ourselves, an external balance to our inner turmoil."
Back to the top
Poem Titles
'The Chamber'
'Fugit Amor'
'Fledglings'
Poethead: web link to profile of Catherine Phil MacCarthy
Back to the top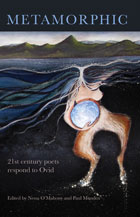 Poem Title
'The Return'
Edited by Nessa O'Mahony and Paul Munden
Recent Works Press,
Canberra, Australia
Back to the top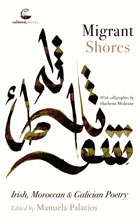 Poem titles:
'O Halloran's Fort'
'Imagination Without a Path' (from the Arabic of Mohammed Ahmed Bennis)
Edited by Manuela Palacios, Salmon Poetry, Co Clare, Ireland, 2017.
"This beguiling collection provides a sheltering sky for poems about migrancy in Arabic, Galician and English, allowing them to intertwine, resonate with and sometimes painfully cut across each other."
— Anne Fogarty, University College Dublin; link to publication on Salmon Poetry web site.
Back to the top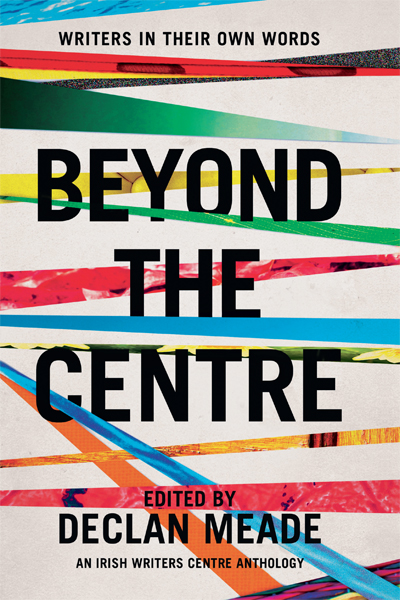 Essay title:
'Volunteers & Interns'
Edited by Declan Meade
and published by New Island Books 2016.
Back to the top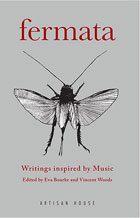 Poem titles:
'Nocturne'
'Orfeo'
Edited by poet, Eva Bourke, and writer/broadcaster, Vincent Woods, and published by Artisan House.
Back to the top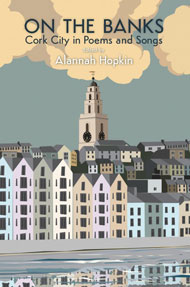 Poem titles:
'Harry Clarke's Gobnait'
'The Habit'
'Heatwave'
Edited by Alannah Hopkin
Back to the top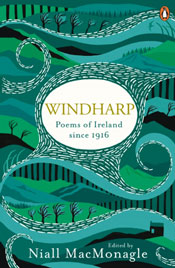 Poem titles:
'When the Dust Settles'
Windharp: Niall MacMonagle's essential anthology of the last century of Irish poetry
Back to the top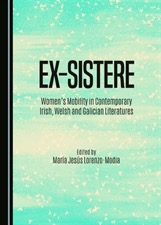 Poem titles:
'The Habit'
'Coral'
Editor(s): María Jesús Lorenzo-Modia, Cambridge Scholars Publishing
Back to the top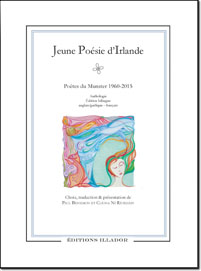 Poem titles:
'The Pond beyond the Black Field'
'L'étang au-delà du pré noir'
'The Habit'
'L'habit'
'Limbo'
'Limbes'
Traduits et sélectionnés par Clíona Ní Ríordaín et Paul Bensimon.
Ce livre embrasse toute la création poétique actuelle du sud de l'Irlande. Au total, le lecteur pourra découvrir vingt-six poètes en version bilingue. Plus qu'une anthologie, cette composition est une invitation à un voyage de découverte de l'île, à la célébration d'une culture dont la poésie est le vecteur identitaire.
Back to the top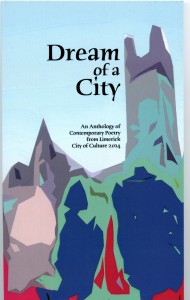 Poem titles:
'Limbo'
'Móin na nGé'
'The First Rod: Mackerel at Inis Óirr'
'The Big Freeze'
'The Habit'
'The Hat'
An Anthology of Contemporary Poetry from Limerick City of Culture 2014
'… It aims to give a sample of the diverse poetic voices that the city has to offer: popular, street, rural, academic, international. It is the variety and difference we celebrate here: the love and the anger, the strength and the frailty, and the power of the poet to give readers a sense of life's rawness and its complexity…'
— Vivienne McKechnie
Editors: Vivienne McKechnie & Kevin Honan
Publisher: Kevin Honan
Astrolabe Press, 2014.
Back to the top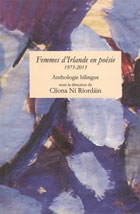 Poem titles:
'Cercle de pierre'
'L'étang au-delà du pré noir'
Anthologie bilingue sous la direction de Clíona Ní Ríordáin
'L'Irlande est entrée dans l'Union européenne il y a quarante ans. Pour commémorer cet immense événement, une anthologie de poésie est l'une des formes de célébration les plus vivantes et les plus fortes qui soit.
En l'espace de quatre décennies, l'Irlande a considérablement change dans tous les domaines. L'un des changements les plus profonds concerne la condtion des femmes. Femmes d'Irlande en poésie 1973-2013 fait résonner les voix des plusiers générations de femmes poètes qui sont aujourd'hui sur le devant de la scène…'
Preface de Clíona Ní Ríordáin et Paul Bensimon
Supported by: Centre Culturel Irlandais, Ireland Literature Exchange and Culture Ireland.
Éditions Caracterès
7, rue de l'Arbalète
Paris Ve
Back to the top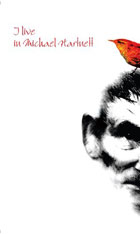 Poem title:
'Móin na nGé'
I live in Michael Hartnett edited by James Lawlor
Poems in Celebration of Michael Hartnett
In this special publication, poets Eavan Boland, Paul Durcan, Peter Sirr, Peter Fallon, Brendan Kenneally, Theo Dorgan, Seamus Heaney, Eiléan Ní Chuilleanáin, Michael Longley, Tony Curtis, Anthony Cronin, Michael Coady, Gabriel Fitzmaurice, Macdara Woods, Pauline Fayne, Pat Boran, Carol Rumens and Paula Meehan amongst many others, pay tribute to him.
'Michael Hartnett has become a unique cultural symbol. A symbol that is intrinsically linked to an alternative form of Irishness; representing not so much a better Ireland but an Ireland that knows itself much more intimately.' — James Lawlor
Revival Press 2013
The Limerick Writers' Centre
12, Barrington Street, Limerick, Ireland
Back to the top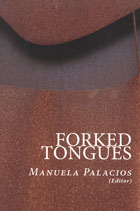 Galician, Basque, and Catalan Women's Poetry in Translations by Irish Writers
'The trope of the forked tongue hovers over this bilingual collection of poetry. It is intended to suggest the relationship between the source and the target languages — between the vernacular tongues of Galicia, the Basque country and Catalonia, on the one hand and English as a lingua franca on the other. But the notion of the forked tongue arises also of the bilingual condition both of the writers and the communities involved in this anthology. Galicia, the Basque country and Catalonia each have two official languages, and so has Ireland…'
Edited by Manuela Palacios
Introduction by Manuela Palacios
Shearsman Books (2012)
Bristol, United Kingdom
Back to the top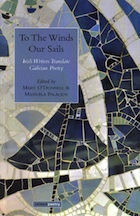 Irish Writers Translate Galician Poets
Edited by Mary O Donnell & Manuela Palacios
'To The Winds Our Sails is a vibrant and moving homage to what can be found in translation. In the journey across languages, the poets bring to the reader the intensity, depth, capacity for surprise and engagement that has been a signal feature of the writings of Galician women poets.' — Michael Cronin
Salmon Poetry 2010
Cliffs of Moher, Co Clare, Ireland
Back to the top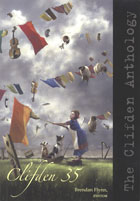 Poem titles: 'Heatwave'
'Forest Walk at Glendalough'
CLIFDEN 35: The Clifden Anthology
An exciting range of poems, essays and short stories by over 100 contemporary poets and authors, alumni of the Clifden Arts Festival for over 35 years and supported by Clifden Community School.
Editor, Brendan Flynn
Clifden 35
The Clifden Anthology 2012,
Clifden Community Arts Week,
Clifden, Co Galway,
Ireland
Back to the top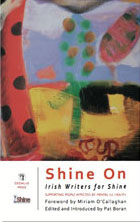 Poem title: 'Irish Elk'
Shine On: Irish Writers for Shine
Contributors include: Colm Tóibín, Claire Keegan, Joseph O'Connor, Paula Meehan, John Montague, Alex Barclay, Colum McCann, Sinéad Morrissey, Kevin Barry, Nuala Ní Dhomhnaill, Brendan Kennelly, Thomas Kinsella, Christine Dwyer Hickey, Paul Durcan, and many many more).
Edited by Pat Boran
Foreword by Miriam O'Callaghan
Dedalus Press, (2011)
Dublin, Ireland
Back to the top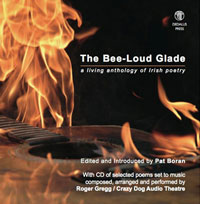 Poem title: 'Via de la Plata'
The Bee-Loud Glade: a living anthology of Irish poetry: Edited and Introduced by Pat Boran
Dedalus Press, 2011
Dublin, Ireland
Back to the top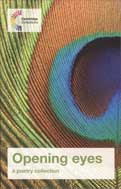 Poem titles: 'Acts of God' and 'Charms'
Opening Eyes: A Poetry Collection Edited by Jo Phillips.
Opening eyes is an inspiring poetry collection that covers broad-ranging themes, spans different cultures and centuries, and includes a wide range of poetic styles, employed by both celebrated and lesser-known poets. The poems are arranged in five themed sections, including Opening eyes (exploring sight and the way we see things), and Ebb and flow (listening to the rhythms of the sea, of history and of life itself). The collection includes poems by William Blake, Eiléan Ní Chuilleanáin, A.E. Housman, Philip Larkin, Jean Sprackland and Benjamin Zephaniah.
Cambridge University Press, 2010.
Back to the top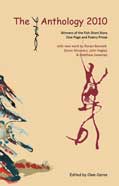 Poem title: 'Limbo'
The Fish Anthology 2010
Ed. Clem Cairns
Fish Publishing,
Durrus, Bantry, Co. Cork,
Ireland
Winners of the Fish Short Story One Page and Poetry Prizes
Back to the top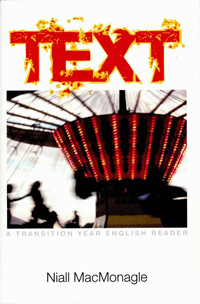 Poem title: 'The First Rod: Mackerel at Inis Óirr'
A Transition Year English Reader
Niall MacMonagle
TEXT is a wide-ranging, challenging and stimulating anthology for Transition Year. It includes poetry, short stories, drama, oratory and rhetoric, letters, diaries, language, cultural commentary, vocabulary, quotations, strategies and exercises.
The Celtic Press, Dublin 8 (2009).
Back to the top
'Ragdoll'
Women's Work: Women Poets Writing in English
Ed. Eva Salzman and Amy Wack
Three years in the making, and with over 250 contributors, this generous selection of poetry by women with an emphasis on twentieth-century poetry in English features poets from the USA, Canada, England, Ireland, Scotland, Wales, Australia, and New Zealand.
SEREN (2008)
Brigend, UK
Back to the top
'The Opal'
'Touching Down'
'Child of the House'
Salmon: A Journey in Poetry 1981–2007 celebrates 26 years of innovative and exciting Irish and international poetry. The organisation of the volume is simple: two poems from the poet's Salmon collection (or collections) and one uncollected poem. Detailed biographical notes for each poet, and a complete bibliography of Salmon's publications, are also included.
Edited by Jessie Lendennie
Salmon Poetry,
County Clare, Ireland (2007).
Back to the top
'Ragdoll'
Rhyme And Reason Junior Certificate Poetry Anthology [9780861679362]
by Marian Forde
Specifically for Junior Certificate Course. This Textbook covers a wide range of poems. Questions are designed to focus students on specific issues and to encourage students to analyse and explain their opinions. Includes examination guidelines. Approaches to answering past examination questions on both studied and unseen poetry.
Published by The Educational Company of Ireland (2006).
Back to the top
'Island of Miracles'
The Art of Bicycling A Treasury of Poems (2005)
Justin Belmont (Editor)
Through the years, many great poets have penned odes to the bicycle or to the experience of riding free on this elegant machine. Now Justin Belmont gathers them all in one splendid, authoritative collection. He selects not only the best of 100 years of bicycle poetry, but also dozens of new bicycle poems published here for the first time. Includes work by Stan Rice, C.K. Williams, James Laughlin, Bruce Weigl, Yevgeny Yevtushenko and Rita Dove. With bicycle line drawings and photos throughout, this will make a lovely gift for all bicycle-lovers.
Justin Belmont is a former editor of Bicycling Magazine. He is a lifelong writer, poet, scholar and cyclist.
Back to the top

From The Blue Globe (1998):
'The Moment It Stopped'
'Charms'
'Spring Cleaning'
'Lucy's Song'
Contemporary Poetry Ed. Nuala Ní Dhomhnaill
Field Day Anthology of Irish Writing: Volumes IV & V: Irish Women's Writing and Traditions
Máirín Ní Dhonnchadha, Margaret MacCurtain, Siobhán Kilfeather, Angela Bourke, Maria Luddy, Mary O'Dowd, Gerardine Meaney, Clair Wills.
First published in 2002 by
Cork University Press,
Cork, Ireland
Back to the top
Poem Title
'Shining Armour'
The Backyards of Heaven: An Anthology of Contemporary Poetry from Ireland and Newfoundland
Ed. John Ennis & Stephanie McKenzie.
Waterford, Ireland 2003.
Back to the top
Poem Title
'Miracle Boy'
Something Beginning with P: New Poems from Irish Poets
Ed. Seamus Cashman, O Brien Press, Dublin.
Back to the top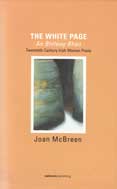 'Sand Goddess'
The White Page/An Bhileog Bhán is a comprehensive study of Irish women's poetry published in book form in the twentieth century. It takes the form of an extended annotated directory, including biographical and bibliographical detail on each poet.
Salmon Publishing, (1999)
Cliffs of Moher,
Co. Clare, Ireland
Back to the top
Poem Titles
'Sucre D'Orge'
'Plein Jour'
Anthologie: Les Irlandaises
Trans. Anne Bernard Kearney et Nicole Laurent-Catrice
Les Ecrits des Forges, Ottawa, 1999.
Back to the top
'The Dingle Way'
'Blasket Sound'
'Cuameenole'
An Cúm
Editor Moya Cannon,
Kerry County Council, Tralee, 1996
Back to the top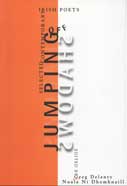 'Magnetic Field'
'Ragdoll'
'Killing The Bird'
'Sweet Afton'
'Lady Chatterly'
'The Lost Tribe'
'Buddleia'
'Japonica'
Jumping Off Shadows: Selected Contemporary Irish Poets
An important celebratory collection of Irish poetry by graduates of University College, Cork writing in both English and Irish, which groups together poets of international standing in a single volume, Paul Durcan, Eileain Ní Chuilleanain and Michael Davitt.
(Softback — 1995 reprinted 2002)
Edited by Greg Delanty and Nuala Ní Dhomhnaill, with a Preface by Philip O'Leary.
Cork University Press,
Cork, Ireland
Back to the top