Publications
The Invisible Threshold (2012)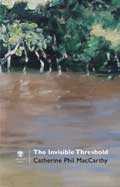 The Invisible Threshold was shortlisted for The Irish Times Poetry Now Award in 2013, won by Dennis O Driscoll for his collection Dear Life. It is the only award of its kind that recognises and rewards work by Irish poets and was announced on September 7th, 2013, at the Mountains to the Sea DLR Book Festival.
The Invisible Threshold (2012)
Suntrap (2007)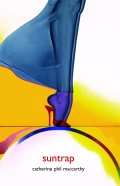 The suntrap in the title is a magnifying glass through which a young woman is shown for the first time 'how to burn.' The lens highlights MacCarthy's preoccupation with the act of seeing, and the tension between the quest for illumination and the act of discovery (Blackstaff Press).
"Suntrap reveals an imagination aware of the strength and delicacy of the body as well as of how the mind and body are in endless responsive dialogue with each other… With observation always tuned to emotional frequencies, it's the lyric fluency with which these zones everywhere mingle that lends distinction to Catherine Phil MacCarthy's latest collection." — Eamon Grennan
the blue globe (1998)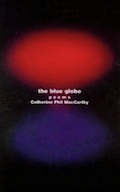 Bearing witness to a landscape of profound emotional experience and connection, this beautifully realised second collection is an unashamed celebration of the variousness of life (Blackstaff Press).
'Now and then one comes across a collection whose maturity and sense of poetic certainty give one fresh hope for an Irish poetry scene.' (Sunday Tribune)
'… executed with skilful economy and a painterly deftness… these poems quietly convey a powerful sense of the value of experience'. (Irish Times)
This Hour of the Tide (1994)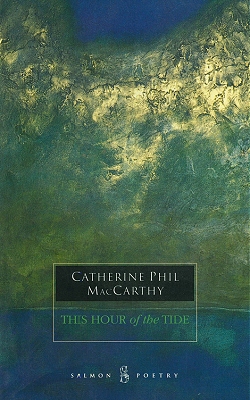 "These poems have lyric designs on the landscape. Trees and swans and weather make the background. Their colours and changes are deftly handled and then unexpectedly and subversively translated into a foreground of human feeling and human threat. This lyric mixture of real feeling and craftsmanlike grace makes the edges of these poems sharp and dangerous, and gives them the sort of music that reaches outward and into memory." — Eavan Boland
"The success of this poetry is primarily a matter of creative tact, of finding the right words to allow experience to speak for itself." (Irish Times)
"It is the work of a very gifted and, very interesting and new Irish poet." — Eavan Boland
How High The Moon (1991)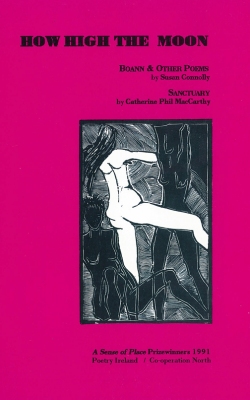 A Sense of Place Prize winner 1991
This volume brings together sequences of work by two outstanding poets. The book itself is the final outcome of A Sense of Place, a project undertaken by Co-operation North and Poetry Ireland, with the support and assistance of the Calouste Gulbenkian Foundation (UK).
Back to the top